OAHU'S #1 MEAL PREP COMPANY
New Weekly Menu of Fully Prepared Meals Available to Mix and Match
Hover Over Each Meal Prep Type to Learn More
PICK YOUR ORDER TYPE, DELIVERY LOCATION & MEALS
CHEFS PREPARE &
DELIVER YOUR MEALS
FAQs
What should I know before I order?
---
Ordering is super easy, but here are 4 things that'll help before ordering with GCF. 1. Meals from the new weekly menu are delivered fully prepared, ready to eat 2. Home delivery is available across the island (Check your zipcode by clicking"place an order" or "see the menu"). If you pick up from one of our gym partner locations, you don't need to be a member of that gym. Some of our gyms and partners are closed in the middle of the day or have varying hours of operation so we recommend double checking the hours of operation at your desired pickup location. 3. All meals are 100% free of sugars, dairy, & gluten. 4. All orders, updates, or changes are due by Thursday at 9 PM and Sunday at 9 PM.
---
When is my order due?
---
All orders, updates, or changes are due by Thursday at 9 PM (Monday Delivery) Sunday at 9 PM (Thursday Delivery) Need assistance placing an order? Call your order in anytime at 808.339.1314.
---
What is the minimum order?
---
Minimum order in only $40 per order (not $40 per day). Most of our customers order between 10 to 12 meals for the week to help save time with their hardest meals of the week (ex. lunch and dinner for the week).
---
Do the meals change?
---
Yes, every week there is a New Rotating Menu to choose from. If you are looking for more variety, the Monday and Thursday meals are different. Choose from 25+ delicious recipes that change with every week.
---
When will my food be delivered?
---
There are 3 options for pickup/delivery:
1. Home/Office delivery available across Oahu. See Table I below.
2. Good Clean Food Store (Kailua): Your meals will be available on Sunday from 8:30 AM - 2:00 PM and Thursday from 8:00 AM - 4:00 PM.
3. All Other Locations (Gym Pick Up): Are delivered on Monday and Thursday by No Later Than 11 PM.
Table 1: Home Delivery Days/Times:
Monday & Thursday:
Town/Honolulu - 8 AM to 1 PM
Sundays:
Windward & East Side - (Home Delivery 2-7pm)
West Side Deliveries- (12-7pm)
Wednesday:
Windward & East Side- (Home 3-7pm)
West Side- (3-7pm)
---
How do I see the menu?
---
You can find the new weekly menu by clicking ---> https://bit.ly/36gEAGF. Browse the menu without having to place an order. Payment is the VERY last step.
---
Are your meals low sodium/How much sodium is in each meal?
---
GCF meals are considered low sodium when compared to home cooked or processed meals. There are no preservatives or additional sodium for preservation. The chef's use the minimal amount of salt available to bring the flavor out of each ingredient. If you have a restrictive diet requiring little to no salt we may not be a good fit and we recommend consulting your doctor or nutritionist about dietary needs if you have any pre-existing medical conditions.
---
What if I am not home during a home delivery?
---
If you are not home during a delivery we recommend leaving a cooler of ice in plain site for the delivery driver. If there is not a cooler and you cannot be reached, your meals will be brought back to the GCF Hawaii Kitchen (Kailua). No refunds will be issued for missed deliveries.***
---
Do you offer meals without Gluten, Dairy, Sugar, or Soy?
---
Yes, ALL meals served by Good Clean Food Hawaii are 100% free of Gluten, Dairy, and Sugars (no added refined sugars/sweeteners). There are a small amount of Soy in the vegetarian line only.
---
How do I contact Good Clean Food Hawaii?
---
You can reach GCF's Customer Service Team via text, phone, or email! Email: info@gcfhawaii.com
Call: 808.339.1314
Text: 808.339.1314 Feeling social—follow us on Facebook, Twitter & Instagram Handle ---> @gcfhawaii
---
How long do the meals last?
---
Meals will last 4-5 days when properly refrigerated. They can also be frozen for up to 2-months. This is why GCF Hawaii offers 2-delivery days. Your Monday meals will last until Thursday and your Thursday meals will last until Monday.
Most customers order on both days to maximize variety and ensure freshness.
---
What type of packaging is used for all meals and sauces?
---
All packaging is 100% plastic free, compostable packaging. The fiber containers can be tossed right into the rubbish or composted in a commercial composting facility. The lid is PLA and should be disposed of in the same fashion. Both the lid and container can go in the standard waste bin. Benefits of the new packaging: - Less energy to manufacture than plastic alternatives - Made from wheat, sugarcane and corn; This packaging will not result in gluten or corn allergic reactions - Non-polluting and Non-toxic during composting Note: they should NOT be added to your recycling
---
How do I place an order?
---
Ordering is simple! Follow the four (4) steps below to order for next week. 1. Click "Place an Order" at www.gcfhawaii.com 2. Choose from A La Carte or Subscription 3. Select home/office delivery or select one of our other island wide pick up locations 4. Choose meals from your desired delivery date Payment is the final step before you finalize your order. *** If this is your first order, you will be asked to set up an account.
---
A La Carte or Subscription? Which one is best for me?
---
1. A La Carte is great for flexible 1-time orders. Each week you can choose the exact meals you want delivered (i.e. keto, paleo, vegetarian, juices). Have fun and enjoy the flexibility. 2. Subscription is great for the convenienice. Just set it and forget it. With the subscription you'll get a weekly delivery of a set number of meals unless you choose to change or cancel your subscription anytime. Billing occurs every Thursday for your next delivery. No matter what option you choose, you are always in FULL control of what meals you get and where they get delivered.
---
Why Good Clean Food Hawaii
---
At Good Clean Food Hawaii our goal is to change the way Oahu eats healthy by making it convenient, easy, and most importantly delicious. We do this by making your meal prep as simple as possible. Our Hawaii based team of culinary specialist and health/fitness enthusianst work together to create fully prepared meals for you that are 100% sugar free, gluten free, and dairy free using the highest quality ingredients. The new weekly menu is planned out by the GCF Team, cooked on Oahu for Oahu, and portioned out in sustainable plastic free packaging. Don't forget, the Macros (calories, protein, fats, and carbs) are provided on each meal.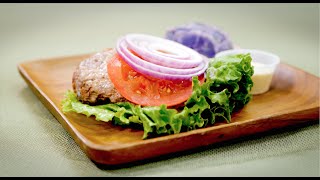 We do the planning, cooking, and prepping to help you save time, reduce stress, and fuel your active lifestyle. You simply heat, eat, and repeat.
---
Updating Your Account and Changing Your Subscription
---
Anytime you make updates to your GCF account, you'll want to submit them at least 7 days in advance (before Thursday at 9 PM), so that the changes apply to the next payment. This includes changes in your preferences, number of meals, shipping or billing address, cancels or skips. If you require immediate assitance, please email info@gcfhawaii.com or call 808.339.1314 with your request(s).
---
How do you skip a week (subscription)?
---
You can skip weeks anytime; we purchase all of our ingredients on Fridays so we ask that you make changes and update your accout 4 days prior to your next delivery (Thursday at 9 PM or Sunday at 9 PM)! - Login to www.gcfhawaii.com - click "Skip Days" from the customer order portal banner - Select from the delivery dates to skip - Skipped weeks will turn red If you skip a day, you will not receive meals on that delivery day. Your meals will automatically start on the next available delivery day. If you have any issues or special requests, please contact Customer Serivce at info@gcfhawaii.com or 808.339.1314
---
When does Good Clean Food Hawaii charge my credit card?
---
Your credit card will be charged at the time you place your first order and during your order for all A la carte orders. Subscription orders are charged on the Thursday before delivery.
---
Does Good Clean Food Hawaii have a referral program?
---
Yes, you can give an unlimited amount of friends $15 off their first order. Simply click the link below, fill out the friend referral info, and you'll earn $10 for each friend that joins. https://www.gcfhawaii.com/referandsave
---
Does my subscription automatically renew each week?
---
Yes, your subscription will auto-renew every Monday and you have until Thursday at 9 PM to change, skip, or cancel your subscription for the next week. There is no minimum commitment so you can skip a delivery or cancel your subscription at any time. Subscription not right for you...? Try the A la carte page for maximum flexibility ordering.
---
---
Calories, Protein, Carbs, & Fats
100% Gluten, Dairy, & Sugar/Sweetener Free
Rotating Menu of Prepared Meals
Choose You Meals for Next Week's Deliveries
Receive a live tracking link morning of delivery
Fresh Pressed Never
Pasteurized
, Made in Hawaii
I am loving the meals! Not to mention the time this is saving me in meal planning, shopping, cooking and doing dishes. I now have more time in the evenings for myself. This is a great convenient and not to mention healthy alternative to take out food.
​
- Jennifer, Ewa Beach